The Lamborghini Super Trofeo Asia continues the charge this weekend at the championship's penultimate round of the 2019 season. The crucial double header at the home of the Chinese F1 Grand Prix in Shanghai also marks the Asian season finale, with the series next heading to Jerez de la Frontera in Spain. There, the Lamborghini Super Trofeo Asia contest the two races which comprise the sixth and final round of the Asia Championship, before going head-to-head with their Europe and North America series counterparts in the Lamborghini Super Trofeo World Finals.
All four Lamborghini Super Trofeo Asia championship titles remain wide open ahead of the Shanghai showdown, promising another weekend of white-knuckle when the fleet of identical Lamborghini Huracan Super Trofeo EVOs take to the 5.451km, Hermann Tilke-designed, FIA Grade 1 track.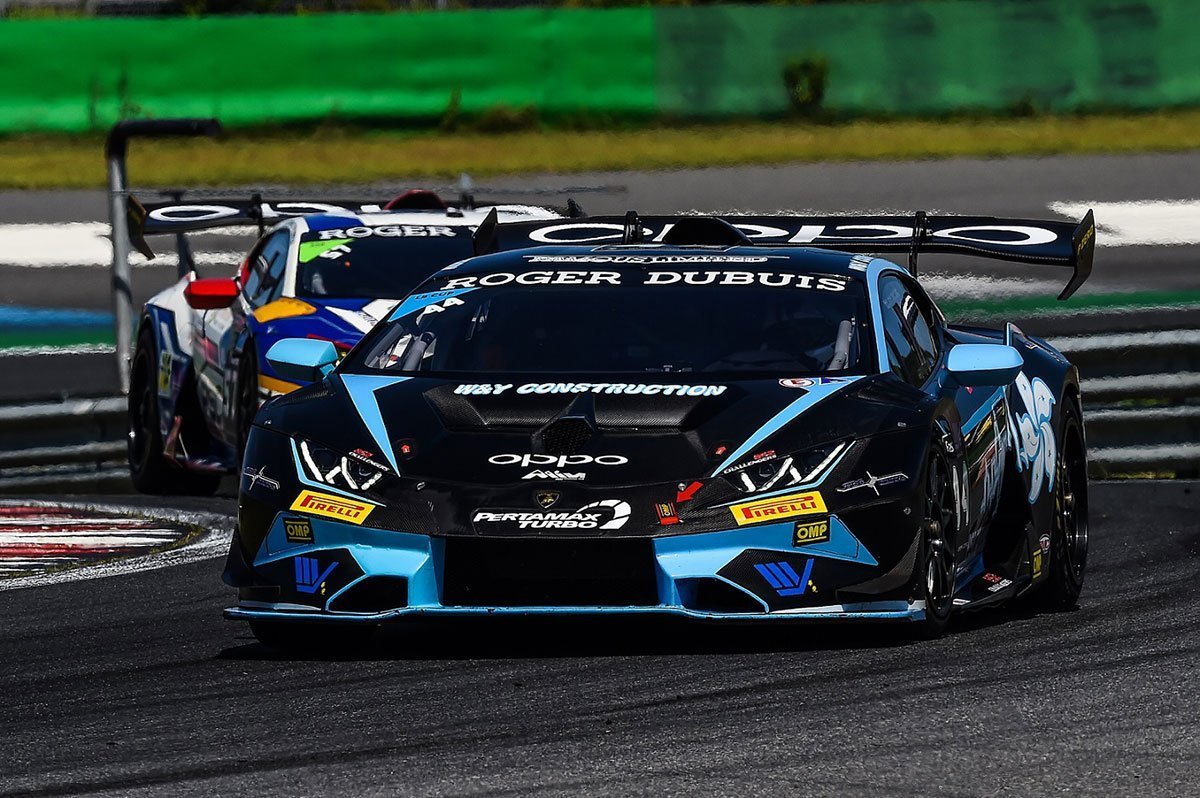 After eight races and four rounds, held across Malaysia, Japan and South Korea, FFF Racing Team drivers Takashi Kasai and Juuso Puhakka lead the Pro category by four points. The pair took their first  outright  win of the season last month at the Korea International Circuit, and the talented young duo – Puhakka is part of the Lamborghini Squadra Corse Young Driver Program – arrive in China on winning form.
However, their season-long rivals Evan Chen, also part of the Young Driver Program, and Chris van der Drift are eager to re-take the championship lead, the Gama Racing pair having taken five victories together this season.
However, both teams will face stiff opposition for silverware with the arrival of formidable Frenchmen, 28-year-old Maxime Jousse and Norman Nata, 27, who join the championship with the Kamlung Racing Team. Nata made his FIA World Endurance Championship debut in the LMP1 category with Rebellion Racing last weekend, while compatriot and close friend
Jousse is a former Porsche Carrera Cup France champion and runner-up in the Porsche Carrera Cup Asia.
Pro-Am class leaders Afiq Yazid and Toshiyuki Ochiai continue their quest for the title in Shanghai. After a strong weekend in Korea, with a  win and a podium, the Hojust Racing drivers have an 18-point lead Leipert Motorsport's Brendon Leitch of New Zealand. Leitch, 23-years-of-age and another talent on the Squadra Corse Young Driver Program, reunites with Massimo Vignali for the third time this season in Shanghai.
Racing the sister Leipert Motorsport car and also in the Pro-Am category are Philip Kadoorie and Dan Wells, who impressed on their Lamborghini Super Trofeo Asia debut last month in Korea.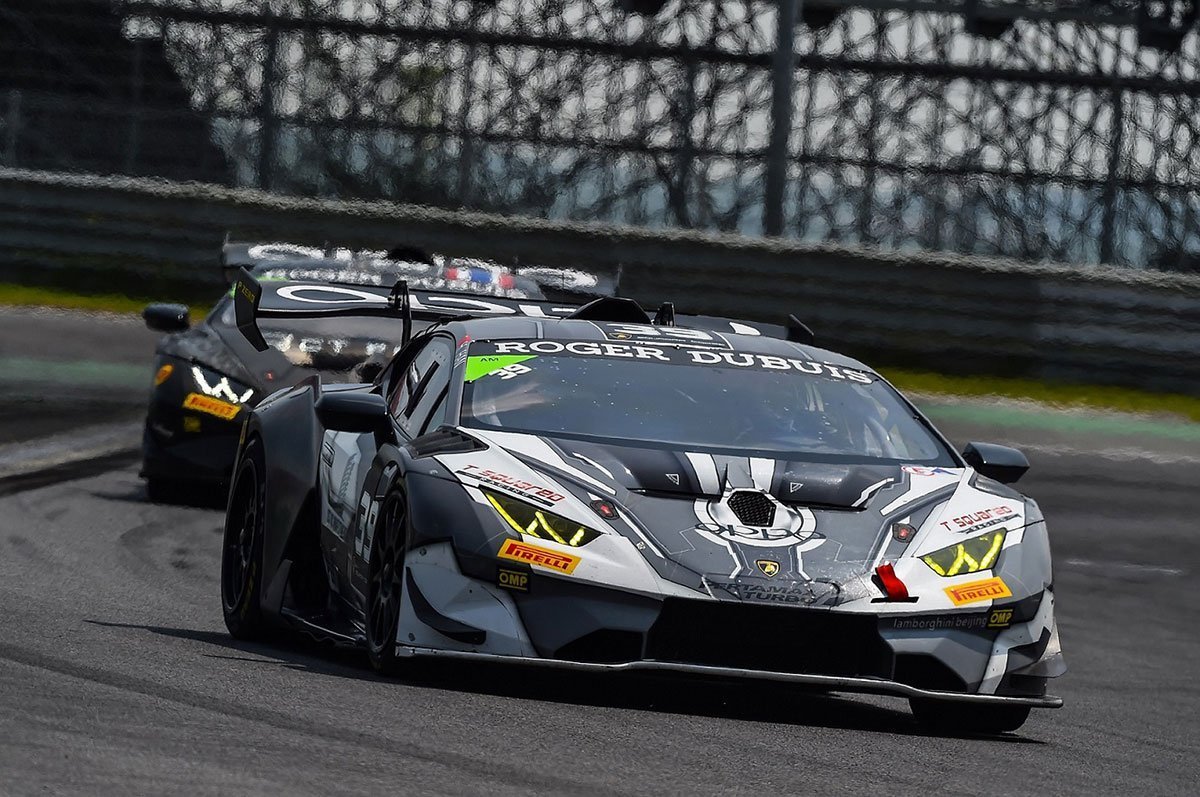 Leading the Am class entries is Huilin Han of T Squared Racing. Han has taken four category victories thus far this season, and the Chinese driver will be determined to extend his 13-point lead during his home race in Shanghai. Chasing Han are Thai brothers Sarun and Saravut Sereethoranakul with PSC Motorsports.
Malaysian Zen Low, who celebrated his maiden Am victory last month in Korea, will be hungry for more podium success and will race with Angelo Negro at Aylezo Motorsports. Competing as a solo effort in the Am category is popular True Visions Motorsport driver Bobby Buncharoen.
Henry Kwong returns to the championship in Shanghai, the D1 Racing Team driver partnering with Michael Soong.
The highly-competitive Lamborghini Cup category sees points leader Clement Wong of the 852 Challengers partner with Clarebold Chan for the first time this season. Second in the race for the Cup are Japanese drivers Takamichi Matsuda and Dai Yoshihara of yh Racing Team.
Three Lamborghini Cup drivers will compete solo this weekend on the demanding Shanghai International Circuit; Vincenzo Sospiri Racing driver Kumar Prabakaran; GDL Racing's Gabriele Murroni; and Murroni's team mate, Australian privateer Tony Walls, who makes his season debut in Shanghai.
Kicking off the weekend are two free practice sessions on Friday, September 6. On Saturday morning, two back-to-back 15-minute qualifying sessions will determine the grid for Races 9 and 10 of the season. Race 9 starts on Saturday afternoon at 13:15 local time (GMT+8), with Sunday's Race 10 set for 11:00.
Lamborghini Super Trofeo Asia 2019 Provisional Entry List – Round 5
+1=4/ Am/D1 Racing Team/Henry KWONG (HKG)/Michael SOONG
:J::1:7 /Pro-Am/Leipert Motorsport/Massimo VIGNALI (SIN)/Brendon LEITCH (NZL)
:J::1:8/Pro/Kamlung Racing Team/Maxime JOUSSE (FRA)/Norman NATO (FRA)
:J::1:11/LC/GDL Racing/Tony WALLS (AUS)
:J:l:28/LC/852 Challengers/Clarebold CHAN (HKG)/Clement LI (HKG)
:J::1:30/LC/yh Racing Team/Takamichi MATSUDA (JPN)/Dai YOSHIHARA
:J::1:38/Pro-Am/HOJUST RACING/ Afiq YAZID (MAS)/Toshiyuki OCHIAI (JPN)
:J::1:39/ Am/T Squared Racing/Huilin HAN (CHN)
:J::1:57 / Am/PSC Motorsports/Sarun SEREETHORANAKUL (THA)/Saravut SEREETHORANKAUL(THA)
:J::1:63/Pro/FFF Racing Team/Takashi KASAI (JPN)/Juuso PUHAKKA (FIN)
:J::1:68/Pro/Gama Racing/Evan CHEN (TPE)/Chris VAN DER DRIFT (NZL)
:J::1:69/ Am/Aylezo Motorsports /Zen LOW (MAS)/ Angelo NEGRO (HKG)
:J::1:77 /Pro-Am/Leipert Motorsport/Philip KADOORIE (HKG)/Dan WELLS (HKG)
:J::1:78/ Am/True Visions Motorsport/Bobby BUNCHAROEN (THA)
:J::1:88/LC/GDL RACING/Gabriele MURRONI (ITA)
:J::1:98/LC/Vincenzo Sospiri Racing/Kumar PRABAKARN (MAL)
:J::1:99/GDL Racing/TBA
Lamborghini Super Trofeo Asia 2019
Provisional Points Standings after Round 4, Race 2
Pro Class
Takashi Kasai 108
Juuso Puhakka 108
Evan Chen 104
Chris van der Drift 104
Pro-Am Class
Afiq Yazid 107
Toshiyuki Ochiai 107
Brendon Leitch 89
Alex Au 77
Richard Muscat 70
Daniel Stutterd 70
Yuki Nemoto 49
Massimo Vignali 45
Edoardo Liberati 28
Jake Rattenbury 28
Henry Kwong 19
Max Wiser 19
Lim Keong Wee 16
Dan Wells 16
Philip Kadoorie 16
Takamichi Matsuda 14
Kei Cozzolino 14
Am Class
Huilin Han 94
Sarun Sereethoranakul 81
Saravut Sereethoranakul 81
Zen Low 57
Jun Tashiro 51
Satoshi Furuta 51
Yue Lin 49
Bobby Buncharoen 49
Angelo Negro 29
Doyun Hwang 28
Andrew Haryanto 15
Kenneth Lau 12
Michael Choi 12
Lamborghini Cup
Paul Wong 110
Clement Li 110
Takamichi Matsuda 84
Daijiro Yoshihara 84
Gabriele Murroni 67
Kumar Prabakaran 54
Kenneth Lau 27
Vincent Wong 23
Sui Lung Gary Cheung 23
Sam Fillmore 20
Mak Hing Tak 16
Alex Liu 16
Michael Choi 13
Samson Chan 12
Siu Yuk Lung 6
Lamborghini Super Trofeo Asia 2019 Calendar
Sepang (MAL)  6/7 April
Suzuka (JPN)  22/23 June
Fuji (JPN)  6/7 July
Yeongam (KOR)  3/4 August
Shanghai (CHN)  7/8 September
Jerez (ESP)  24/27 October
World Final
Jerez (ESP)    24/27 October