Kuala Lumpur, 6 July 2020 – The Movement Control Order (MCO) over the past few months has impacted the livelihood of many Malaysians, including those who rely on their motorbikes for their daily income. As Malaysians are slowly easing towards the new norm with industries opening in the Recovery Movement Control Order (RMCO) period, Shell hopes to give bikers and bike mechanics something to look forward to, with its three-pronged #OutrideAnything campaign.
Free Shell Advance oil for bikers
To kick off the 2020 #OutrideAnything campaign, Shell Advance is giving away 500 bottles of Shell Advance AX7 semi-synthetic engine oils for free to bike owners and hope to lessen one worry for Malaysian bikers.
From 26 June till 11 July 2020, all bikers have to do is visit https://www.shell.com.my/motorists/oils-lubricants/win-free-shell-advance-motorcyle-oil.html, answer a simple quiz correctly and stand a chance to receive a free 1-litre pack of Shell Advance AX7 designed to enhance fuel economy and lower maintenance costs by maximising the bike's mileage by up to 36 km with every full tank[1].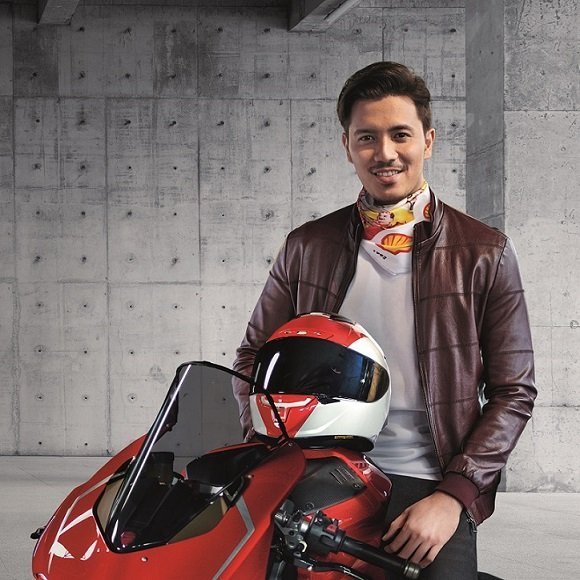 Free bandana with purchase of Shell Advance AX7
To lift the spirit of bikers and encourage them to outride difficulties and challenges, every purchase of a 1-litre pack of Shell Advance AX7 semi-synthetic engine oil from participating workshops now comes with a free stylish bandana, while stocks lasts.
Shell Advance Masterclass to upskill 2,000 bike mechanics in 2020
Meanwhile, as more bike workshops reopen, more than 2,000 local bike mechanics are set to benefit from the Shell Advance Masterclass training programme.
In its fourth year, the Shell Advance Masterclass programme is a unique learning and certification initiative aimed at upskilling bike mechanics and workshop owners.
The Shell Advance Masterclass programme comprises of a series of online videos developed in collaboration with renowned MotoGP master mechanic Jeff Oh to guide and provide mechanics with expert knowledge and tips on proper motorcycle maintenance.  The interactive modules are delivered to participants via visits to workshops by the Shell Advance team and through demonstration videos on the Shell Advance Masterclass website.
"Mechanics play a key role in making Shell Advance the number one motorcycle engine oil brand among Malaysian bikers. We hope that our Shell Advance Masterclass programme can help local mechanics gain further recognition for their skills and outride challenges to build a better future for themselves," said Shell Lubricants Marketing General Manager May Tan.
Based on a study in 2018 and 2019 conducted by an international market research company commissioned by Shell, Shell Advance is the number one preferred motorcycle engine oil brand by Malaysian bikers[2].
For more information on the Shell Advance range of motorcycle engine oils, please visit www.shell.com.my/advance.