A sports compact hatchback always stirs the heart when it comes from Mercedes-Benz. For this segment, it does not get any sportier than the Mercedes-Benz A250 AMG Line. The car on standstill professes elegance, style and yet so simple you will never realise that under the hood packs a really strong punchy engine churning out 224HP at 5500rpm and 350Nm @1800rpm. One has to drive one of these cars from Mercedes-Benz to truly understand what the 3 pointed star manufacturer is capable of, even for a small compact hatch segment.
The car has a bold stance, with its nice 18" Alloys, and large signature grill. Distinctively Mercedes as how one would call it, the front headlamps with its full array of LED Adaptive features and integrated DRL in the lamp, makes this car look almost alive. The front aero looks a wee bit edgier that even for the simple driver, one would not be able to pass off as a normal sports hatch. With the rear wing sitting on top with slits as a diffuser, and a dual tail pipe exit integrated at the bumper, don't expect this car to be slow, it will surprise you!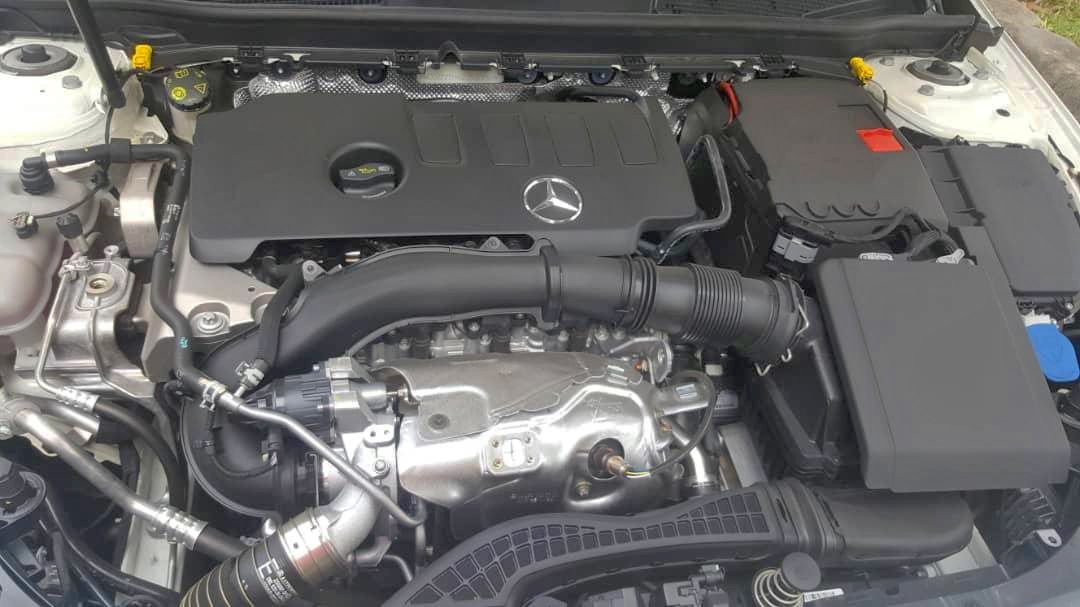 0-100kmph is in 6.2secs, and one can take off at the lights, flat on the pedal with the traction control all in the works. It is quite a jump when one floors hit, the engine note is pretty amazing with the turbo charging kicking in. When you have 350NM on tap, you will use it! The 7G DCT – Dual Clutch Transmission has a nice shift to it, with the paddle shifters working in tow depending on the spirit of your drive, it shifts up quite smoothly, and the gearing kickdown with rev matching is superb, as one is able to hear the slight rumble through the rear exhaust exit. Just a tinge of the rumbe, but we like the subtlety.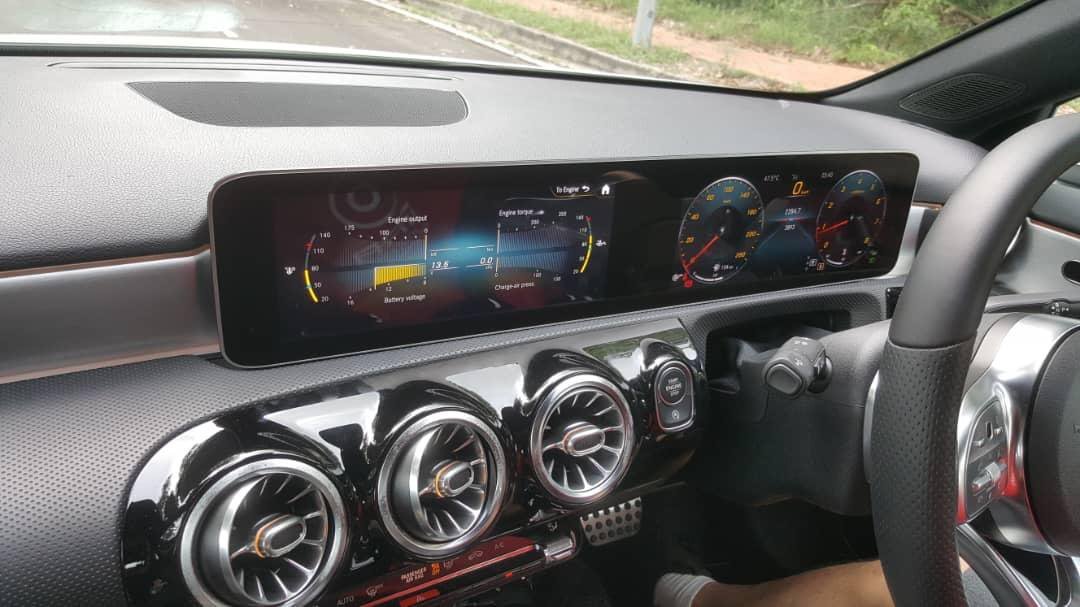 The interior packaging on the car comes with a large 10.25" Touch Pad media display with MBUX Multimedia System & Navigation. The voice command features of the changing interior lighting is awesome. It has a few varied colour options that we chose via voice command, almost immersive at times that one forgets you are talking to a car who is your "virtual" companion. Connectivity would be future, and Mercedes-Benz hits that note on point. The media display is large, and has 3 different modes you are able to choose from, we went basically for the city mode for the mixed driving. The digital meter cluster changes as you change to each desired mode, even the interior ambient lighting goes along with it.
In terms of safety, the Mercedes-Benz A250 comes with 7 Airbags along with ABS with BA, EBD, ISOFIX, and Cruise Control with Speedtronic Speed Limiter. The seats in leather with red stitching and sued finishing makes it a complete packaging. The Mercedes-Benz A250 starts from RM227,888 for the A200 and for the A250 AMG Line it starts from RM263,888 and are available in five color options that is Polar White, Cosmos Black, Iridium Silver, Jupiter Red, and Mountain Grey. For more details of this hot and elegant hatch please log onto www.mercedes-benz.com.my .
Specification & Price List Download
A250 Specification & Price List
A200 Specification & Price List



Image Gallery